Maison du Village
antibesrental
Maison du Village
"A well-located townhouse
of your dreams."
Enjoy postcard-perfect living in this centrally located townhome. Springing from your fondest reveries of the Provençal lifestyle, Maison du Village overflows
with generously appointed spaces for fun and relaxation, abundant Mediterranean sunshine, and all the cozy comfort and charms of the French countryside.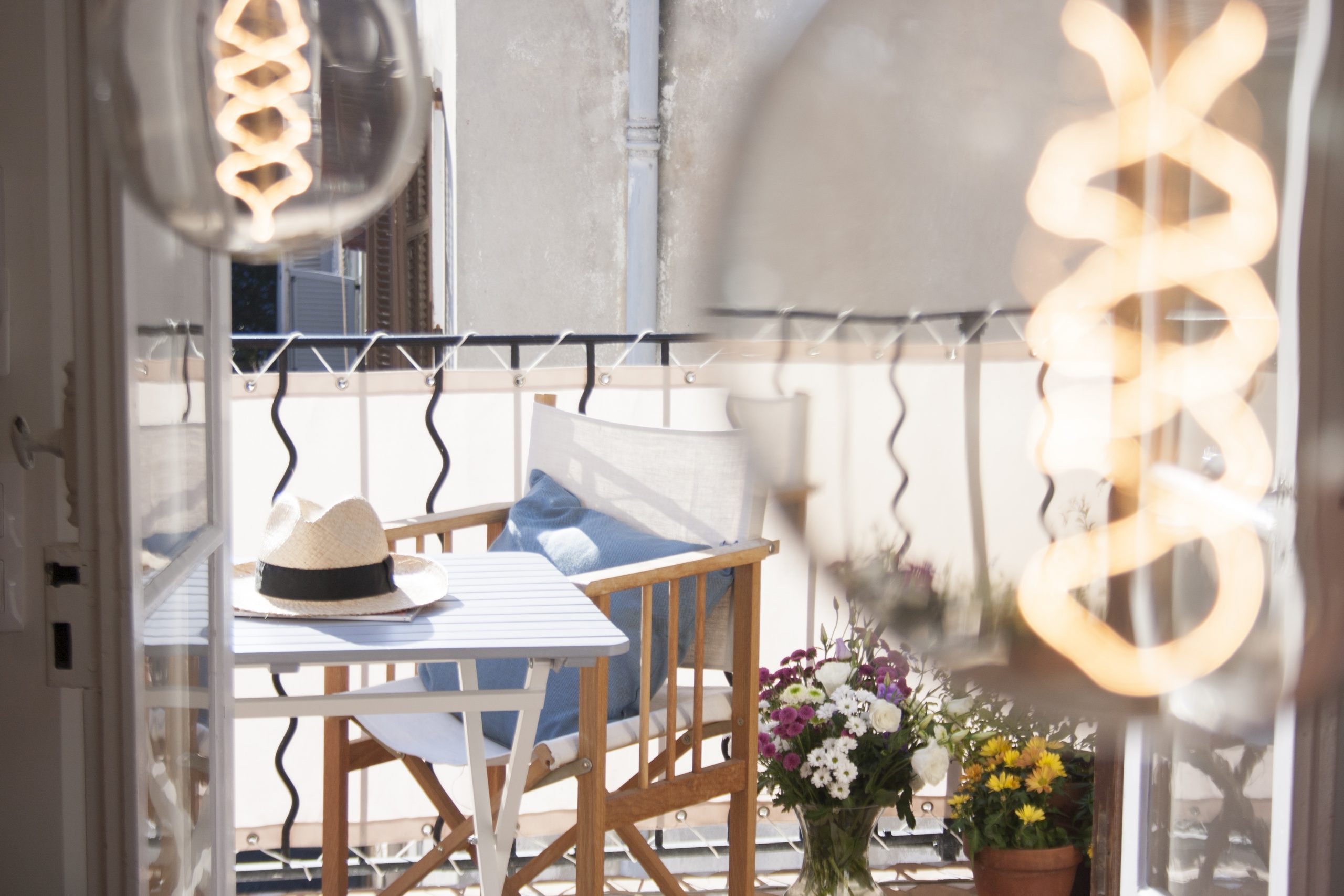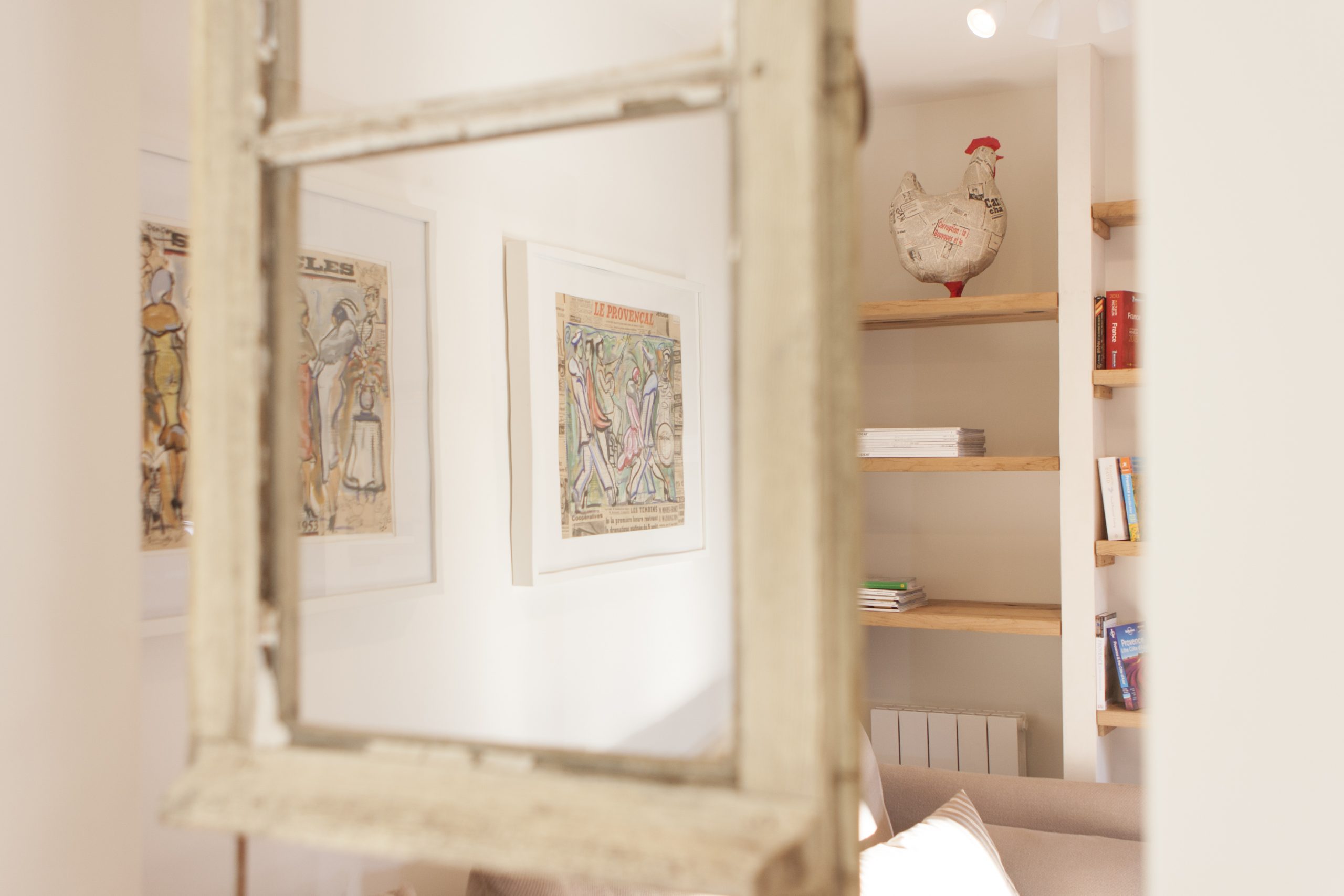 In the heart of old Antibes, savor the restorative beauty of a slower, simpler time while indulging in the luxury and convenience of world-class modern amenities.
Nestled on a private side street, amid the winding byways of the Old Town, Maison du Village affords guests a quiet escape to a bygone era as well as incredibly easy access to the charming boutiques, cafes, and open-air markets of historic Antibes.
With a sun-drenched terrace and three sumptuously appointed bedrooms (each with its own en-suite bathroom), there's ample room for six guests to enjoy spirited gatherings or a tranquil space for contemplation.
Maison du Village
property details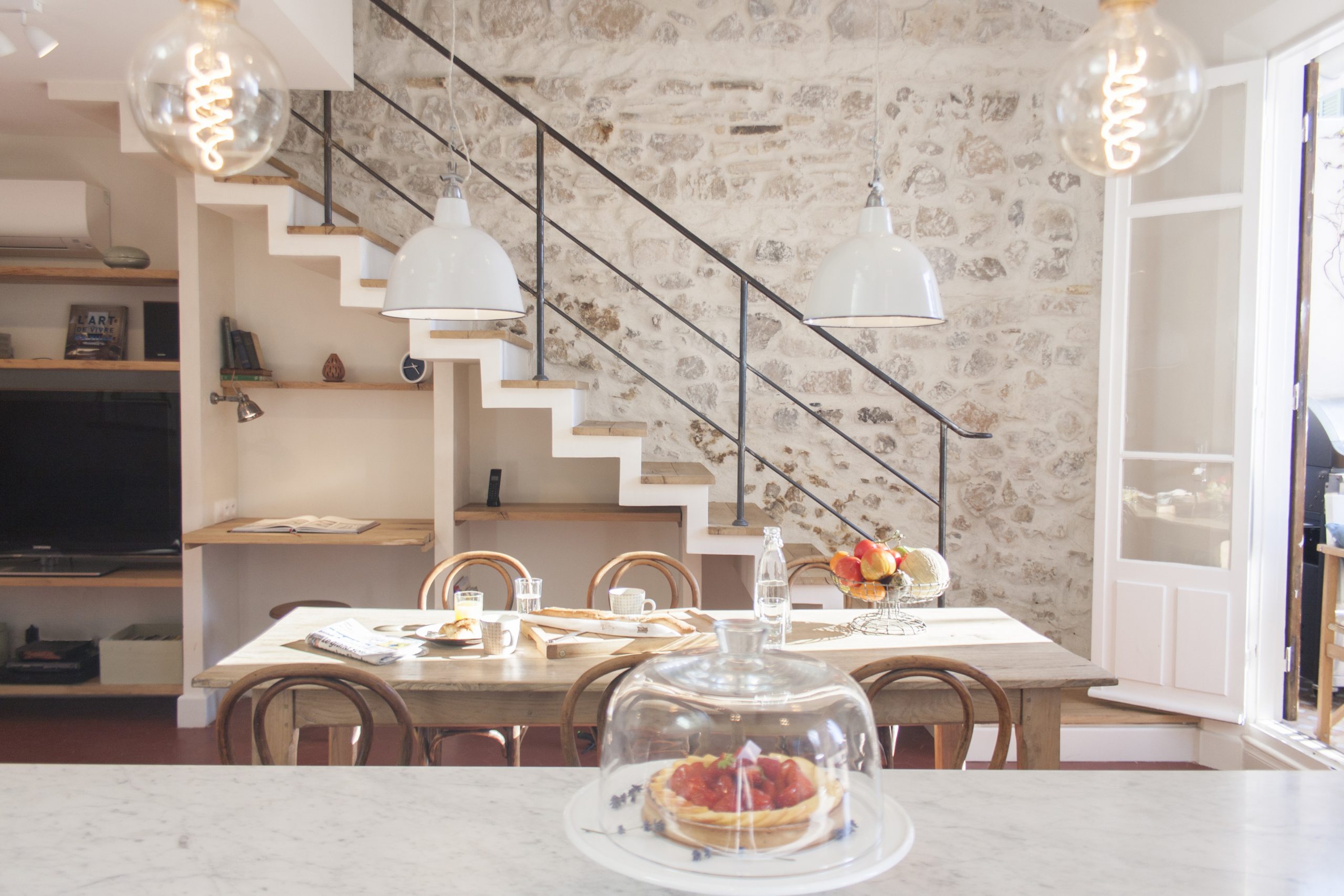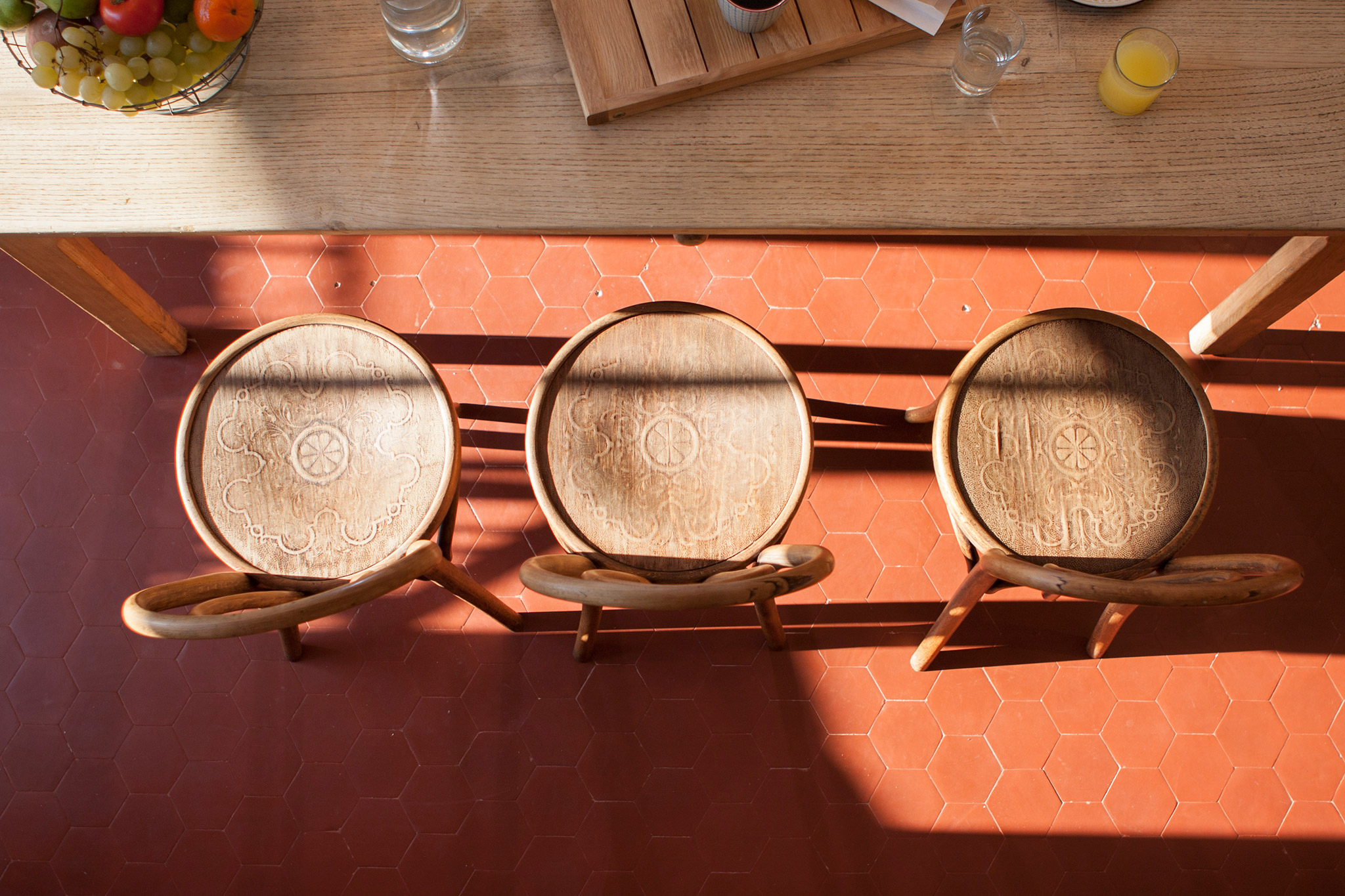 Maison du Village artfully mixes traditional charm with contemporary design sensibilities, in an elegant symphony of hand-selected marble, zelige tilework, and locally sourced French oak.
From the meticulously appointed chef's kitchen, guests can step onto the terrace and delight in the quintessential view over a Côte d'Azur town—warm and sun-splashed hues, patterns of earthen tile and cobble, and those classic mansard roofs. The most vivid imagination could not paint a more picturesque setting!
" The house was more gorgeous and spacious than expected. "

Tracy, Washington, July 2016.
Feel at home and utterly pampered in three en-suite bedrooms, each with its own character and décor befitting the home's light, bright, and airy ambiance. All bedrooms feature decadent mattresses, linens, and pillows as well as air-conditioner units to ensure truly revitalizing rest for every guest.
Entertainment options abound in this sophisticated townhouse, fully equipped with high-speed wi-fi. Guests can watch cable TV channels (in French, English, and other languages) on the Samsung LED TV, or pipe into Apple TV and Netflix for movies, TV shows on-demand, and children's programming. Or, plug into the hi-fi stereo and play your favorite music!
Appointed with a convention oven, stove, dishwasher, microwave, Nespresso machine, and refrigerator with ice maker and filtered water, the gourmet kitchen is all ready for your culinary creativity and inspiration. Of course, all the essentials cookware, utensils, dishware, and stemware are included.
Share your meal on the gorgeous dining table, or take it outside, to the adjoining terrace. Enjoy a delectable repast and a chilled glass of wine, while looking out on the Old Town. Guests can even cook al fresco, on the gas barbecue grill!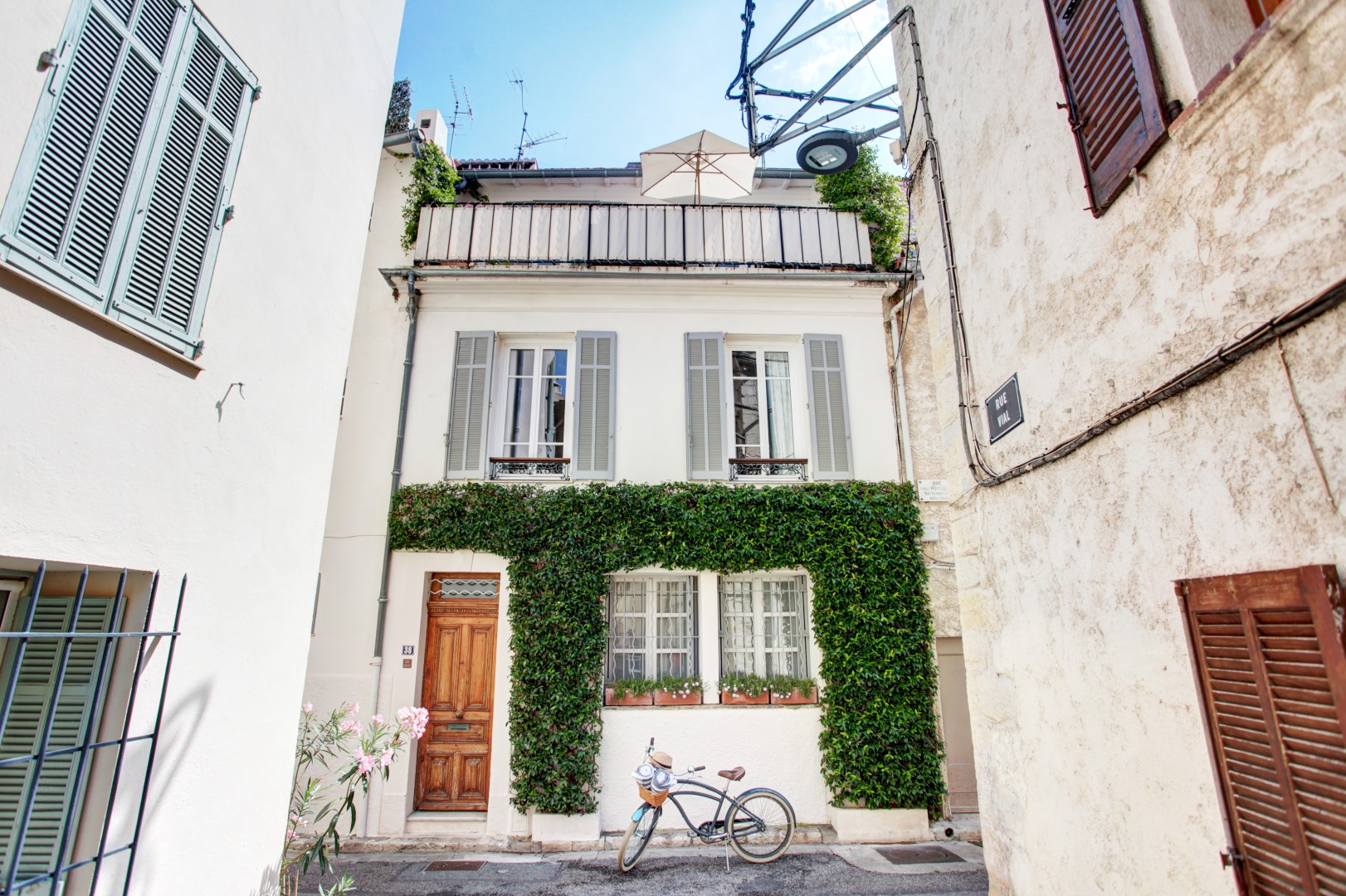 " Maison du Village has great charm and is extremely well located, super clean, and fitted with everything we have in our own home. "

Bianca, Belgium, April 2016.
Great for a family or a group of friends, this townhouse comes stocked with everything you need for a comfortable stay luxury bath products, a washer and dryer, hair dryer, iron and ironing board, a baby cot and high chair for kids, and even beach towels and beach bags in every room. Each bedroom can be configured to one king-sized bed or two twin beds.
Larger groups can also rent the ground-floor apartment, L'Atelier, which accommodates two guests.
The Maison du Village allows you to get out from behind the wheel and right into the Provençal pace of life. The ideal location means no driving is necessary to fully explore beautiful Antibes. Museums, restaurants, grocery stores, boutiques, bars, cafes, and naturally the sparkling Mediterranean beaches are all within easy walking distance.
In fact, the wonderful Provençal market with its farm-fresh fruits, vegetables, meats, cheeses, flowers, and more is only a five-minute stroll away.
The Space
Location
Amenities